Welcome to KenZone Group
Residential Moving
WE PRESENT OUR CLIENTS WITH OUR TRUSTED SUBURBAN MOVING SERVICES, ALL OVER SINGAPORE!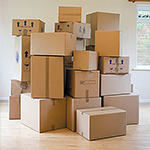 Residential Moving
It is exciting to move to a new place, into a new home. But at the same time, families feel apprehension at the thought of moving because there is just so much to do!
Here at KenZone, we know how to plan and prepare for your move to a new home. So leave all the hard work to us. We realize every move can be stressful and overwhelming. Hence, we aim to take the hassle right out of the moving process for you. So whether you are moving down the road, to another city or moving overseas, we promise to put in time and effort to make the whole process smooth and trouble free.
Our affordable residential moving solutions allow for you to remain within your budget and in control of the move, every step of the way!
With our meticulous team, we would pack items and label all the boxes clearly, by the room, to ensure that your belongings don't mix with one another. We also offer unpacking services once your goods have reached the destination.
OUR MOVING SOLUTIONS ARE A CLASS ABOVE OTHER MOVING COMPANIES!
As your chosen residential moving services provider, KenZone promises to be with you every single step of the way. Our moving and relocation experts will be there at the start of the move and assist you at the end of the journey. Moreover, we are able to help you save your money and time by delivering quick and speedy moving services.
We also provide supplementary residential moving solutions. This includes in-transit storage for your goods, transport and shipping for your cars, boats and motorcycles as well as customized crating solutions and much more. So no matter how small or big the moving requirements may be, we are able to deliver.
THE KENZONE PROMISE: A CUSTOMISED MOVING EXPERIENCE!
We are able to customize our services according to your needs. Do you only need someone to help with the loading and unloading of items on to the moving trucks? Or would you also like assistance in packing your inventory? Maybe you'd like some help at the destination while unpacking as well?
Whatever your requirements may be, you can depend on KenZone to deliver. We can also provide you the moving boxes and supplies so you can do the packing yourself. And if you decide to use our manpower, our packing experts will pack your belongings using a room-by-room floor plan. We will safely pack up your moving boxes and furniture just the way you want it.
You would have full control over the whole process. We would listen to your directions and pay careful attention to your requirements and specifications to ensure that this would be a stress-free move for you.
There is no limit to what we can do for you when you choose KenZone! Contact us today and our consultants will provide you with a site survey and customized moving plans for your needs.