Welcome to KenZone Group
Office Relocation
Packing Box available for sale
Standard Box - Dimension : 550 x 350 x 305mm , Price per carton = S$ 2.50
Standard Box - Dimension : 550 x 350 x 370mm , Price per carton = S$ 2.80
Computer Box - Dimension : 520 x 520 x 520 mm , Price per carton = S$ 4.50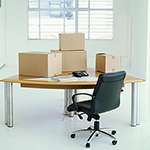 Office Relocation
Feeling overwhelmed with the immense task of relocating and shifting your current business into a different location? KenZone has the expertise in this area to make it easier for you and your office staff. Our office moving solutions can help reduce the downtime as well as the costs associated with business relocation. At the same time we also ensuring complete safety of all the items moved from the existing office to the new space.
Here at KenZone, we specialize in office relocation and other associated services, including transportation and warehousing. We have a network of warehouse facilities tactically located all around Singapore. Hence we are more than able to assist you in the movement in your offices, be it across the town, or to a whole new city altogether.
WE PROVIDE COST-EFFECTIVE AND EFFICIENT CORPORATE RELOCATION SOLUTIONS
Partnering with KenZone gives you an advantage!
With our experience and expertise, we can effectively handle even the toughest logistical challenges and the largest relocations. Our capable moving staff gives individual attention to each of their projects, striving to understand the unique and intricate requirements of every move. No move is too difficult for us and we strive to efficiently utilize all the resources available to the best of their ability.
We can pack and unpack office furniture and other goods, classifying them by room and carefully lay them out at the new location so that you can be back in operation as quickly as possible. With our timely delivery and reassembly services, our team ensures that your business is least disrupted by the move.
KENZONE – WELL-PLANNED AND TIMELY OFFICE RELOCATION SOLUTIONS
We recognise that the moving of your business and people presents distinctive challenges. However, our extensive experience in the industry gives us the skills and know-how to get it done on time and without any damage to any equipment or disruption of work schedules. KenZone has the capability and resources to map-out and execute reliable office relocation solutions that guarantee the business continuity for your business.
OFFICE MOVING SPECIALIST EXPERITSE THAT GUARANTEES YOUR PEACE OF MIND
Our professional staffs works closely with you to assess the needs of your office relocation project and identify the most cost-effective solution that will lead your project to a successful end. Our services are flexible enough to control projects of any size, from small office to complex relocation projects. This includes transition management, move management, IT and server relocation as well as environmental disposal services.
KenZone is committed to providing all our clients with quality moving solutions. Contact us today to get a free quote on our office moving and relocation solutions.